About Glowfield
Glowfield International School is an ingenious school that provides your child with world-class educational experience. As one of the top international schools in Lekki Lagos, we combine the best educational practice with the most current innovative approach to learning, to equip your child for an exceptional future in a swiftly dynamic world. We have advanced an approach to education that balances academic expertise, self and social intelligence, creativity, critical thinking and digital literacy. We understand that balance amongst these scopes is important in education to enable children develop to their fullest potential.
Your child's unique needs are met through an integrated curriculum, engaging and experiential tutoring, improved and continuous assessment, robust teacher support, and effective partnership with parents and communities. A well-rounded education rooted in academics, enriching extra-curricula activities, team-building exercises and firm emphasis on character development is provided for your child. Combining all these, your child is fortified with life time success.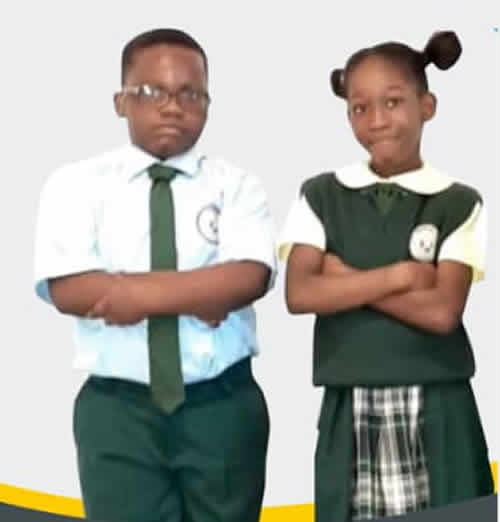 Vision
To discover and activate the star in every child, establishing communities of creative joyful learners, fortified for global relevance.
Mission
To cultivate the capacity and character of our pupils by:
Advancing an inquiry and technology based approach to learning

Operating a comprehensive, challenging and child-centered academic and character curricula

Providing a safe, happy, morally sound and inclusive environment

Utilizing a wide range of fun-filled co-curricula and extra-curricula programmes and

Inculcating 21st century skills that cultivate creativity, stimulate and sustain academic excellence, nurture relationships and produces vibrant and outstanding world-class leaders.
Core Values
Godliness| Excellence| Creativity and Expression |Child-centeredness| Family and Community Connection| Integrity| Respect| Skillfulness| Playfulness
Top-notch Academics
Your child receives phenomenal academic programmes geared towards achieving capacity, character and excellence.

Compelling Programmes and Extra-curricula activities
Every child is opened to diverse learning opportunities, competitive and resourceful sports team, assorted student clubs, that motivate them to attain their full potential.
Outstanding curricula
The curricula are purposefully structured and integrated to bring about continuity, stability and revolutionary development.
Veteran Teachers
Embedded with passion for their art, your child's accomplishment is the objective of the tutoring team.
Prepared Environment
The learning environment at Glowfield is physically, aesthetically, intellectually, socially, emotionally, and securely framed. Learning equipment are child-sized. Children work with real objects, have access to beautiful garden and nature spot that harbors a mini zoo. The ambience is beautiful, orderly and clean and exudes calmness and peace which improves the learning process of your child. Instructional materials that are designed for specific purposes are made available to your child and right from a very tender stage, they are groomed to develop social and emotional intelligence through the vertical age grouping and freedom of movement provided by our well- spaced classrooms.
Exceptional Facilities
Your child enjoys fully equipped facilities with leading-edge technology to support dynamic and experiential learning inside and outside classroom.